Choose Your Donation
Help the Fender Play Foundation Equip, Educate and Inspire Young Players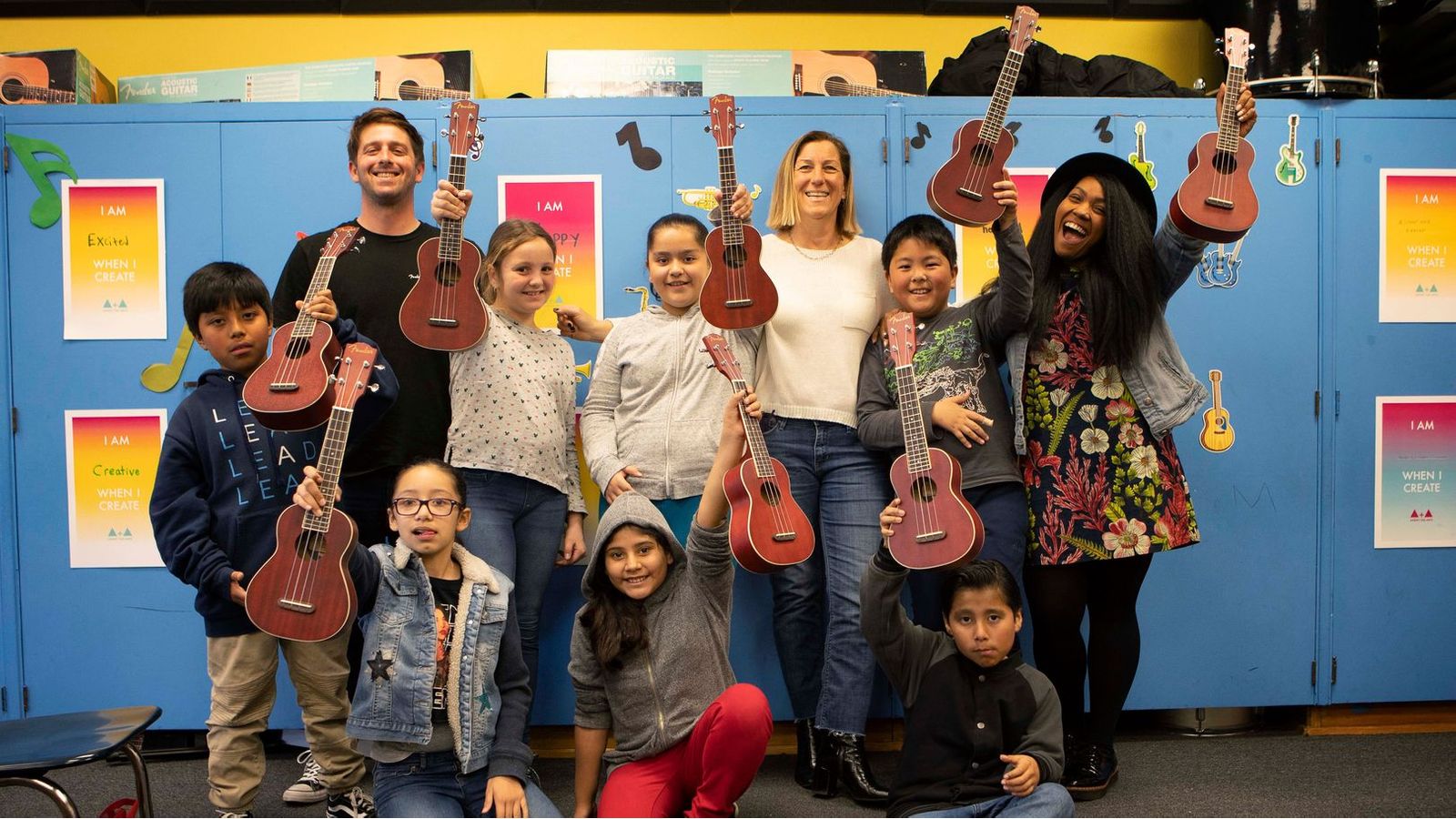 Donate Custom Amount
Choose your custom amount. Every dollar makes a difference.
$10 per month
Fender Play Foundation can provide lessons to 2 students in need for a year.
$25
Your donation will provide tuners and strings for a student for a year.
$100
This ensures that a student will receive 1 year of on-line lessons along with a guitar or ukulele.