Choose Your Donation
Help the Fender Play Foundation Equip, Educate and Inspire Young Players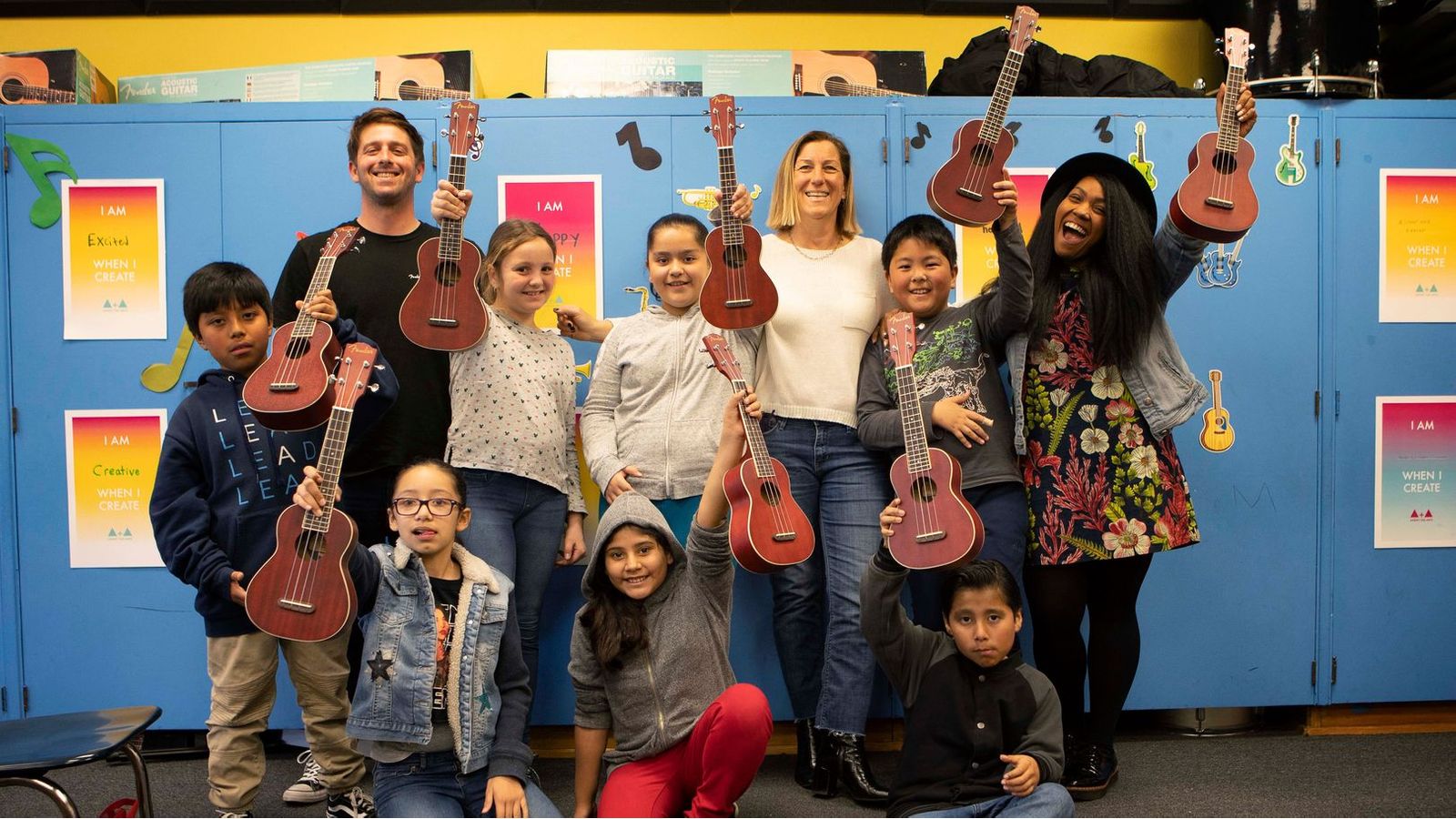 Donate Custom Amount
Choose your custom amount. Every dollar makes a difference.
Thank You for Including a Tip
Fender Play Foundation is using Kindest platform to run their online fundraising. Kindest relies on the generosity of donors like you to provide nonprofits with tools and services. Tipping is optional.
$10 per month
Fender Play Foundation can provide lessons to 2 students in need for a year.
$25
Your donation will provide tuners and strings for a student for a year.
$100
This ensures that a student will receive 1 year of on-line lessons along with a guitar or ukulele.